Top 6 Mud Tires 2021
Looking to go to the next mudding of off road event? You have come to the right place. At MudTruckNation.com, we have reviewed the best mud tires for you to make a decision on which tire fits your needs. Lets face it, if you don't have mud tires, you won't be having much fun at these mudding off road events. You don't want to be stuck in a mud hole all day.
What do we consider to qualify having the best mud tires? Is it just big tread patterns and large knobby tires, or should they have offer more value to you the consumer? The Performance of these large off-road tires should make driving off road easy, but what about on road. Some of these Mud Tires can also provide you with great on road performance.
We have gathered our Top 6 picks of the best mud tires. All of these can be used for mudding and offroad events.
Mud Tire Factors
Most trucks come with highway street tires from the factory. Enthusiasts have tried to take their trucks or jeeps off road and have suffered as to what it can do. Highway driving with ease but one turn onto the dirt road reveals a need for another tire setup. You have found a need for an upgrade. Most people are looking for that performance upgrade while others just do it for the looks and social media likes.
Off road events have become more popular and the demand for these tires increase every season. Manufacturers started to see this demand and have started to offer more Mud Tire designs and tread patterns. You will always be able to find some brand offering a new size for your rig setup.
We know you will find many all-terrain tires out there but that's not why your here, you're looking for mud terrain tires, and these are the tires that you need for something better than average all-terrains on the road. You need mud tires to make it through those muddy situations and the best part is that you can use them on the highway if you wanted to daily drive them!
Requirements
Adding a bigger set of larger mud tires to your truck may not be so easy. The very first thing you need to do is to find out if you have enough room between the tire and the fender of your vehicle. Dedicated off road trucks and off road vehicles have more space to allow for large tires. If you just bout a normal car or truck, you will need to make altercations to allow the space requirements for larger tires.
What type of driving terrain are you looking to drive over with these new tires? Adding massive mud tires to your Jeep or Truck that's speeding along the highway 90 percent of the time will make for some more considerations like how much road noise you will hear and tread wear issues. The best thing to do is decide if you want to daily drive on these or not. Many truck enthusiasts will sacrifice faster tread wear just so they have a better looking mud tire on their lifted trucks.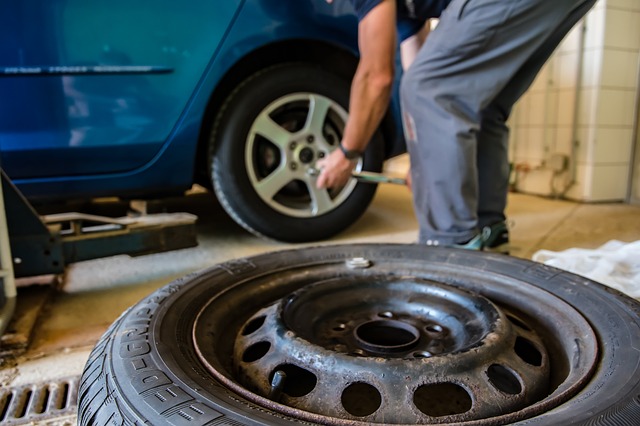 A larger mud tire will also provide you with a taller vehicle. The stance can also be affected with a more rugged look. Keep in mind that Mud tires are great but can affect your gas mileage. If you are looking for better mpg's, we suggest that you look at the all-terrain alternatives that are out there. Make sure you check out all of the options that these tire manufactures have to offer as far as performance measures if applicable.
Noisy Mud tires can be load on larger mud tires, especially running them at high on road speeds. How these tires are made and design of the tread patterns could give you some unwanted noise. You will notice that these tires are a bit more noisy compared to your stock tires. Most new vehicles do a good job keeping the noise out of the cab.
Always keep in mind that there are many different mud tires and they are not made the same. Just because your friend has a certain size, doesn't mean that it will fit with your rig setup. Always do your research on requirements for your vehicle.
Mud Tire Sizes
Size is important depending on the type of terrain that you're trying to make it through. You need to look for a mud tire that is large enough to spread the mud out evenly from its tread, look for a good strong sidewall which can help your performance with muddy terrain. Some people will let air out of the tires to make a larger surface area to help grip the terrain better.
Another size aspect that you should consider is the how wide the tire is. The wider the tire, the more potential it has to help you not get stuck due to the size difference. A really wide tire will also give your vehicle a wider looking stance. Most people run wider tires and stay away from the skinny tires. It's all about your preference and what you're trying to do with your tires. Some people just do for appearance and not performance.
Wheel size can also be another factor. You can't run an 8 wide rim on a 15 wide tire. It just doesn't work. Make sure you check your wheel size for proper tire fitment. You might also need to purchase larger wheels to accomodate for what you're trying to achieve.
2021's Top 5 Best Mud Tires Reviews
1. Nitto Series TRAIL GRAPPLER M/T Radial Tire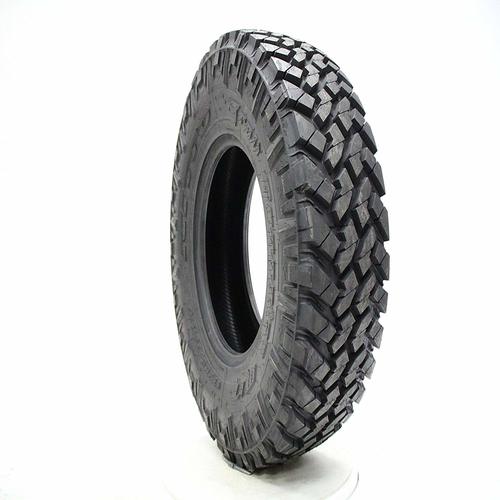 These Nitto Trail Grappler tires offer premium quality for all types of mud terrain. You will notice that many of the truck enthusiasts out there prefer the aggressive look of these tires. You can use them for daily driving and when you want to switch it up on a much more difficult terrain like mud, dirt, rugged tails and even snow! Nitto offers a great design pattern that also gives the tread the ability to hook in those muddy situations so you don't get stuck
Nitto have engineered some great options with the Trail Grappler M/T. One of them is the deep center stripe increases traction on wet surfaces, helping prevent hydroplaning. Some other brands do not offer this and could be more dangerous on wet surfaces.
Another great feature this tire offers is a Reinforced shoulder groove for better performance without compromising block stiffness. These tires also have the average humming noise as all mud terrain tires do. If you're looking for that tire that provides and all around off road and on road performance, this is the tire you should pick!
2. Federal Couragia M/T Mud Terrain Radial Tire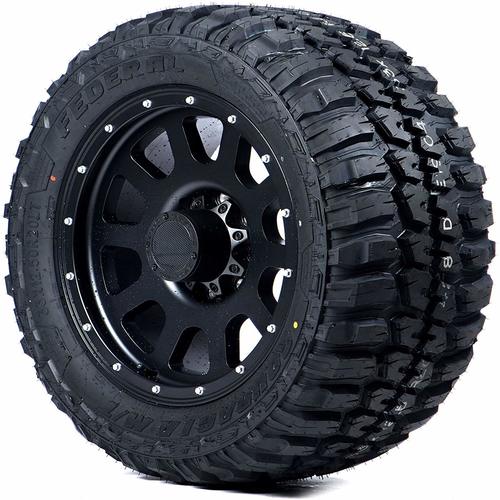 This is that that ultimate off-road tire that you have been looking for. The Federal Couragia M/T provides incredible traction, durability and grip that you need for off roading. The tread pattern is also engineered to clear foreign substances to ensure constant performance. Plenty of grip to get you out of those sketchy situations.
Have a lifted Truck? This Mud Tire is another great choice for your lifted truck! The design on these tires give your truck that aggressive look that might help out your stance appearance. The sidewall also has some nice design features that also provide some performance benefits.
The noise factor on these tires are minimal. You might here some increase in sound at higher speeds. Don't worry, you can daily drive on the highway with these tires and have that look of being off road!
3. Road One Cavalry M/T Mud Tire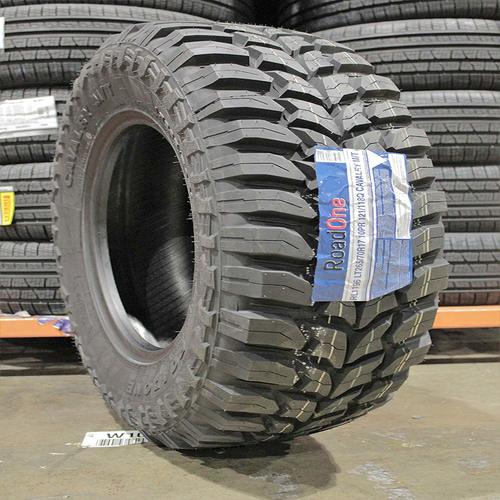 Looking for a more affordable Mud Tire? Take a look at these bad boys. Great off road performance at a great price. These tires perform well in many different types of terrain. Mount these on and you will notice that they do really well in the Sand and in the Mud.
Many users have noticed some extra road noise as expected while running a true M/T on their vehicles. The Roadone Cavalry M/T offers a directional design with large tread blocks that help self-clean and evacuate mud for better traction. They also have an aggressive sidewall pattern.
We reccomend these tires if you're looking for the performance of the higher priced brands but you will get them at a much more affordable price.
https://amzn.to/2PCdDW1
4. Goodyear Wrangler DuraTrac Radial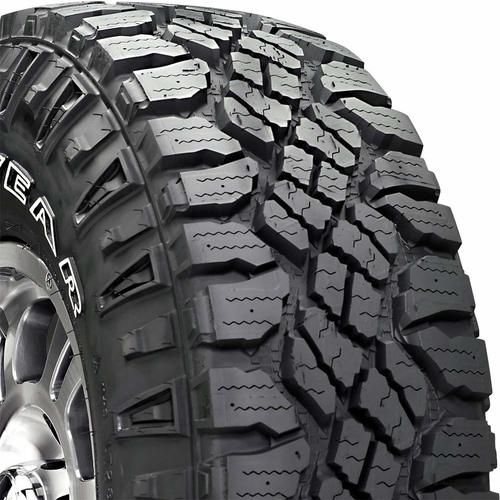 Goodyear is a premium brand as is well known in the Truck world for their tires. They offer amazing performance and durability, true off road legends have run Goodyear Tires!
The Goodyear Wrangler is an all-terrain tire, but we wanted to add it to the list for the ones looking for all around performance while being able to handle your dirt roads and some muddy situations.
This tire is a much better upgrade for your Truck than most of the stock highway tires that get put on from the Factory. Tread design is advanced which offers a large tread pattern to help with the handling that is needed for your normal on and dirt road usage. The sidewalls off some extra tread to knock off debris, design is a bit more traditional. If you're looking for a more serious mud tire, than these tires are not for you. If you're looking for an upgrade but want to still have a less noisy tire and great on road performance you should give these a try.
These Goodyear tires come in many different sizes and will fit most of Today's models. Also, they come with full manufacturer warranty.
5. Mastercraft Courser MXT Mud Terrain Radial Tire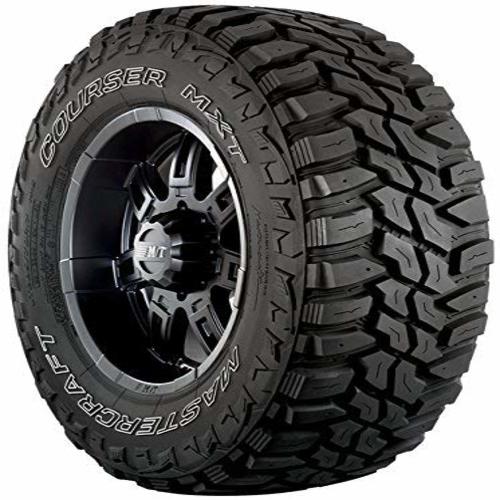 A normal mud tire that offers a great hybrid blend of off-road, mud and highway performance. Mastercraft also offers a good tread design for an aggressive look without going overboard.
Better performance at a cheaper price. Check the costs of these tires to some of the more popular brands of mud tires and you will be shocked at the price difference. Mastercraft has engineered a tire that will last and give you that on and off road performance to get the job done while saving the bank.
The width of these tires will increase road noise. So if you're looking for a quiet Mud Terrain tire, you should look at another option but there really is not a quiet mud tire available today due to tread type. These tires are great for transforming the looks of your Ride!
6. Nankang Mudstar Radial MT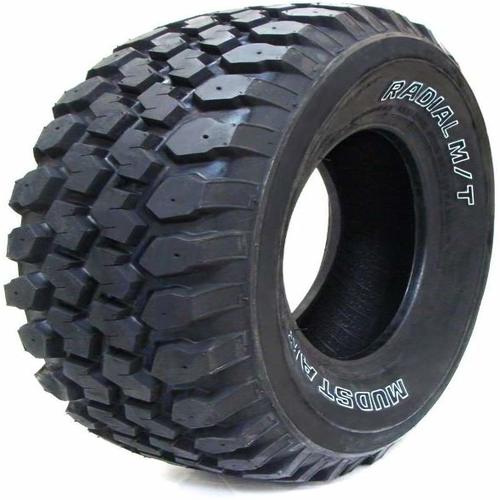 Nankang N889 Mudstar M/T makes a great supreme mud tire. These Mudstar MT's have very large aggressive tread blocks for premium traction. You can take these tires out and use them in extreme conditions.
The design on these offer a large, open tread voids which will help to evacuate water and mud. This really increases and enhances performance and handling in a variety of conditions. Also, it has outlined white lettering for a classic, hardcore off roading truck look. If you're looking for white outer lettering, this is the tire for you.
The Nankangs are not overpriced and are very affordable for anyone that wants to try these out for mudding and off road adventures. Drivers have reported that the on road performance is very good while providing well balanced road handling. Give these a try, you won't be disapointed!
Our Conclusion
While reviewing the numerous brands of tires that could be considered the best mud tire, or off-road tire of the year, our six tires that we chose would be some top considerations to choose from this competitive market. Given all the variables to pick from, we went with performance, durability and price for the average consumer.
We know truck enthusiasts want the best bang for their buck. These Tire choices will meet you vehicle needs, some competitive brands can be confusing with what options their tires provide you, you need to understand what tire works best for your situation. All of these all terrain and mud tires will work in various conditions and fit on most makes and models out there. Also check your tire size from your manufacturer before purchasing. In the end, you should be able to find a brand or a specific model tire that you will use over and over again. Our top six picks are really good choices to help guide you with your purchase.
MudTruckNation.com is a participant in the Amazon Services LLC Associates Program, an affiliate advertising program designed to provide a means for us to earn fees by linking to Amazon.com