Mud Trucks for Sale
This listing is no longer available.
Please read the full ad on Trades! First and foremost I do not need help selling my truck, second I do not need any little pipsqueak telling me how to sell my truck or what I need to do I do as any individual will do in selling their own vehicle their own way.
I have a 97 F350 single wheel 4x4 One Ton, this truck has a 14 and a half inch lift sitting on 40 inch Nitto Mud Grapplers with aftermarket wheels and a matching spare wheel and tire with 3 extra tires of same brand. The lift on this truck was done right and good. Truck has a 460 gas engine with a manual 5 speed transmission, you can get 15 miles to the gallon driving normal! Has basically strieght pipe exhaust, Ranch Hand bumpers front and back , and stereo , amps , with pro box speakers put in and made to stay in from theft!
The engine is very strong and I had a new clutch kit installed around 800 miles back. The dash has some cracks and the pinion gear is broke now that is an easy cheap fix. I just dont have time to fix it, this truck turns heads have had alot of people wants to take pics with it I guess because it sits high! I dont want to get rid of it but i dont have time for it I'd rather someone else put it to use than sit! I'm asking 11,000 cash or Trade for a 5th Wheel travel trailer of same value with slides and at least washer dryer hook ups, NO OTHER TRADES BUT WHAT IM ASKING FOR PLEASE, THANK YOU! And if it will help with a little boost I have a Lincoln welder to go with truck for the right 5th Wheel!No bored tire kickers or price cutters, this is my price or trade offer, if you dont like my price just simply move along, Thank you hope you all have a great day!
Mud Trucks for Sale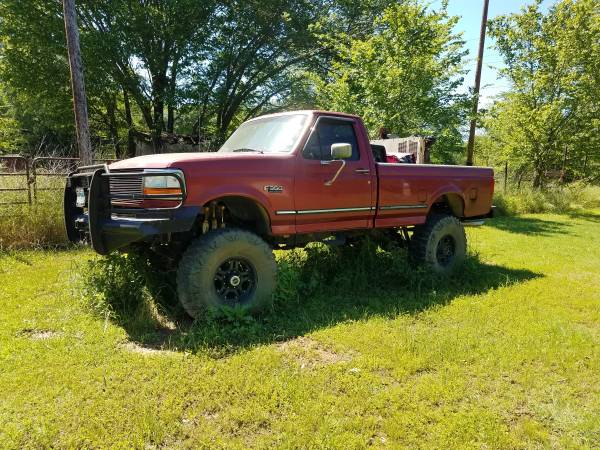 For more information about this Mud Truck for Sale.