Custom built 1984 Toyota Mud Truck for Sale 4x4. This Truck has been sold.
The frame on the truck has been boxed in from front to back. 1969 Corvette 327 engine, custom headers full new 3" exhaust, turbo 350 transmission shifts and operates great hydraulic steering. Dana 44 front end and a 12 bolt Chevrolet rear end Detroit lockers front and back.
B&M shifter four-wheel-drive works great. 12,000 pound Badland winch, Casey daylight headlights, 40 inch tires all the way around. Still has the knobs went from when they were bought. Rims look brand new, racing bucket seats. This Mud Truck is a very reliable off-road truck. I am 5'10" and The truck is level with the top of my head it has been used for what it's intended for. Ready for the trails this weekend, Title in hand. Cash price ($4900 firm).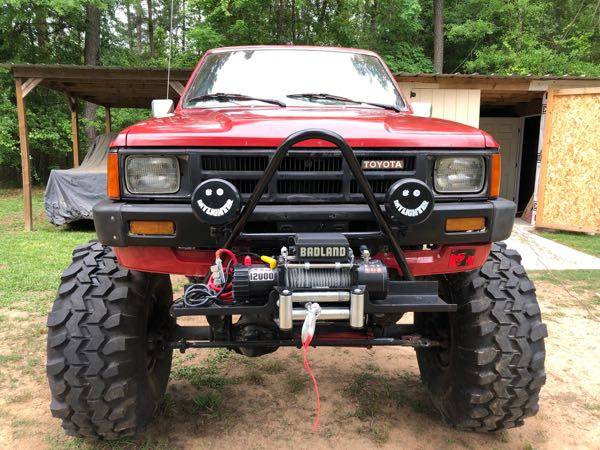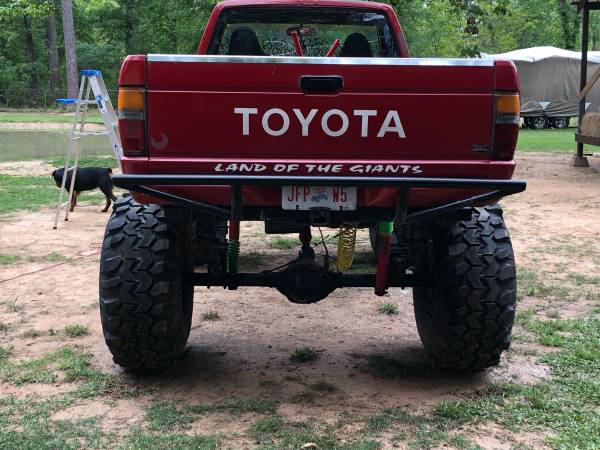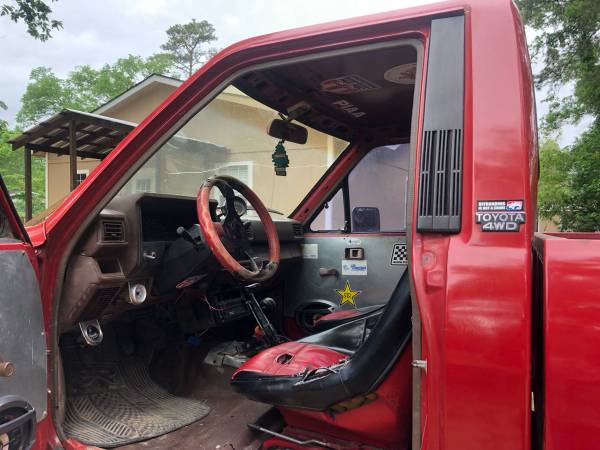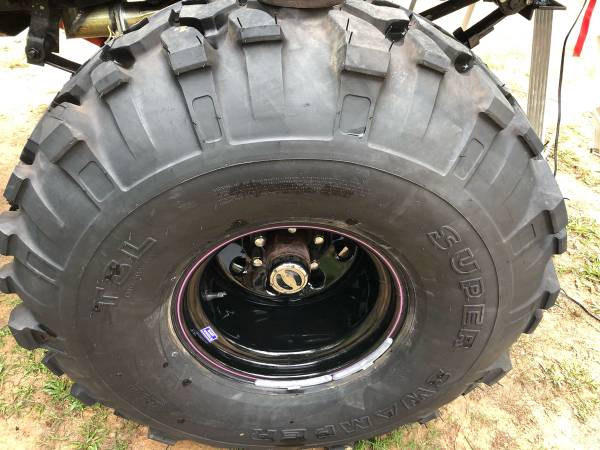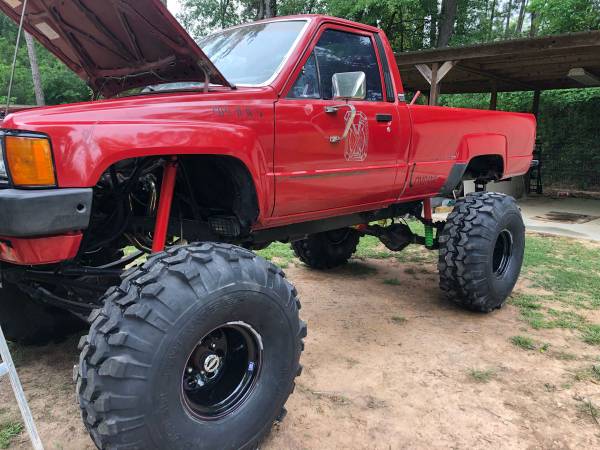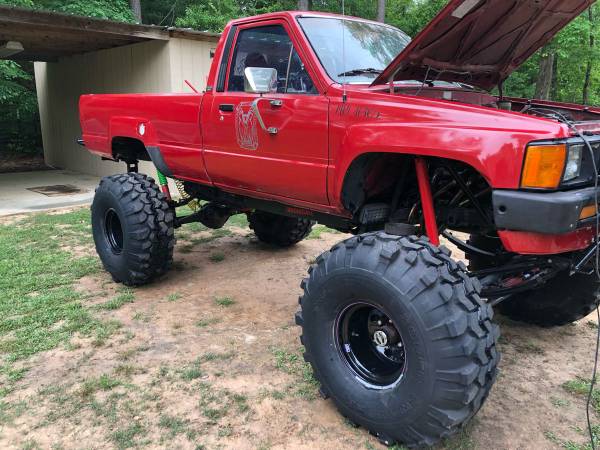 Mud Trucks