Athens Tx $ 3000 or trades 77 k5 blazer frame with s10 body 24 in rims and tractor tires 350 4 bolt main bored.30 over turbo 400 trans 203 transfer case 410 gears detroit lockers dual radiators, (front disconnected). 2 fans on each rear radiator is 4 core aluminum light bar on roof 4 led cubes for headlights 12k lb winch (almost new) custom gauges in dash new brake line and front calipers fuel cell custom flatbed with flag pole ( can be used for stripper pole ) ;) ratchet shifter neon light on the underside radio is not turning on but it has a stereo system with 2 10s amp and door speaker. New stereo comes w it.
truck will run and drive as is but the carb is way outta tune or may need rebuild new calipers on front and need to be bled
with a days work you will have a beast of a offroad toy to go play with .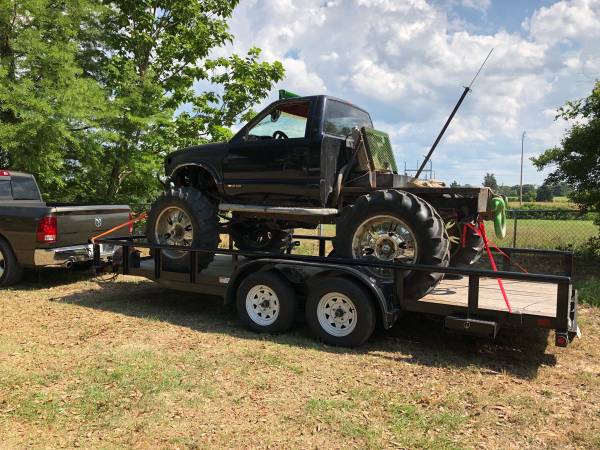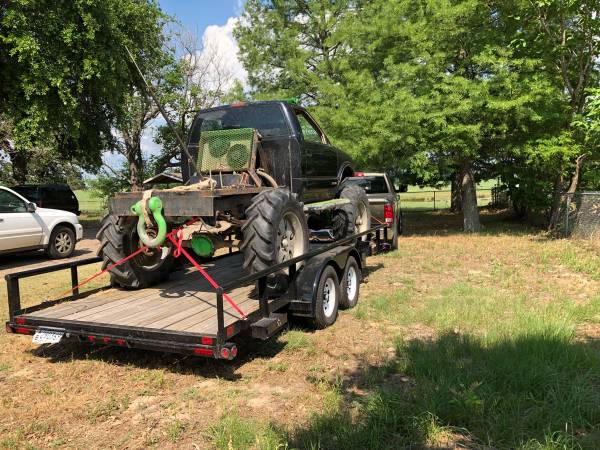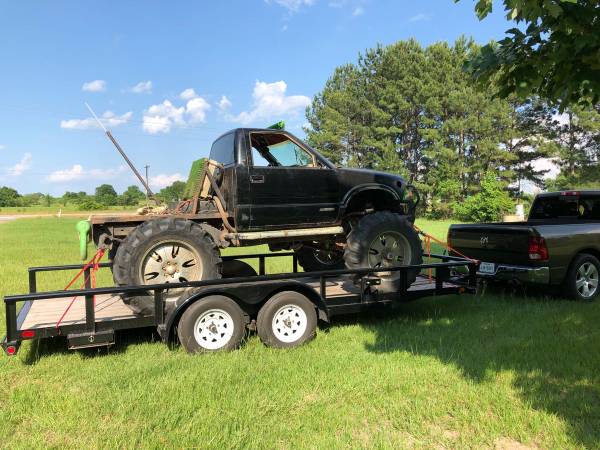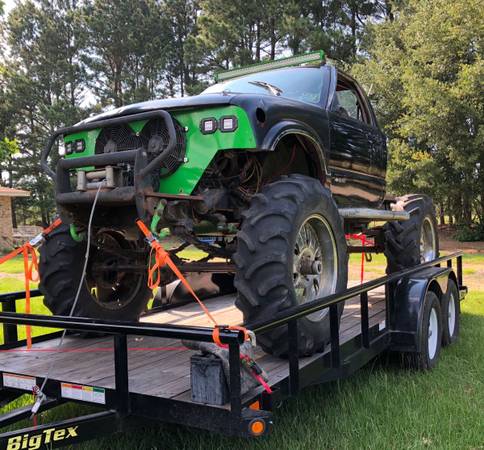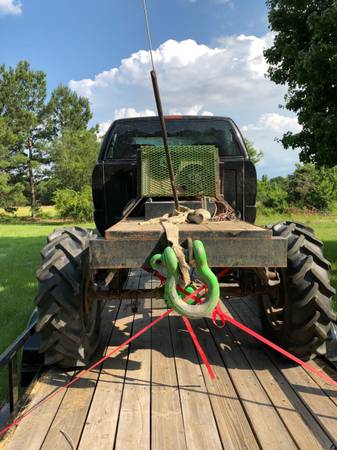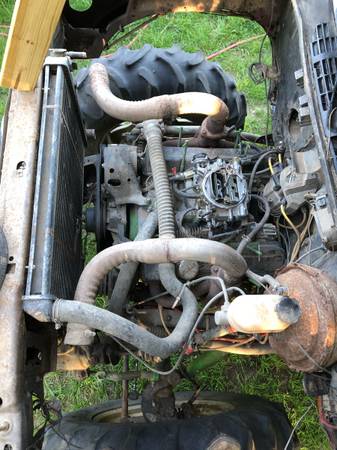 This Mud Truck is no longer for sale.